Kinesiology – Foundation Course – Edinburgh
September 16th, 2017
Exciting development for my Kinesiology Foundation Course in Edinburgh starting in February 2018.
Light, bright, spacious, the perfect learning environment for Systematic Kinesiology.
Venue Extrordinaire:
Kinesiology is amazing and therefore it deserved an amazing venue.  The location is down in Leith just off Bernard Street.  I spent today walking around familiarising myself and putting leaflets out about the course.  People are so friendly there and I had some lovely chats with members of staff and business owners.   What an amazing vibe it has and although it is well developed it is done in a way that is in keeping with the area.  It's incredible to see the buildings that used to be granaries and markets vibrant businesses again.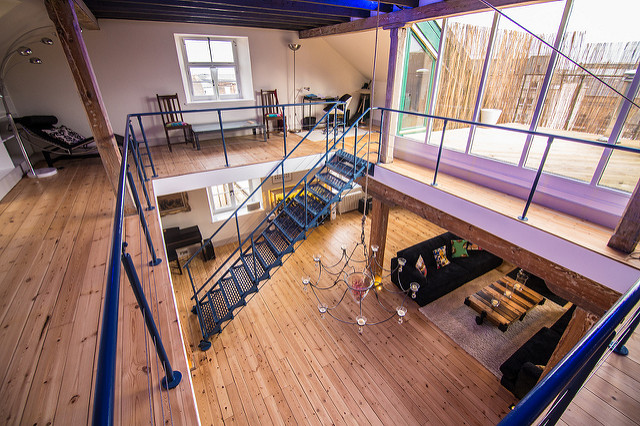 It's also a great area for eateries as we found out today.  Good food is important especially when you are learning (you gotta feed that brain well), so whether you want to bring your own or get some nearby there are options available.
Module 1: What do we study in Kinesiology?
The foundation course is rich in content.
In the first module, you will learn the basics of kinesiology which is muscle testing.  We will also learn some great techniques such as Emotional Stress Release, a test to check for de-hydration and Cross-Crawl.  These are super effective techniques to help with brain integration.  We will also be looking at some of the muscles related to the Kidney, Liver, Large Intestine, Stomach, Spleen and Small Intestine meridians.
In the first module, we also look at techniques that are helpful for challenges with reading, writing, as well as how you see and hear.  These are covered in the first module so that you can incorporate them into your daily routine.  They help you assimilate new information.  (Always helpful when you are studying something new).
And this is just Module 1 so you can imagine how much fun we will have over the full course – all fabulous 6 weekends.
This is an incredible course and I am so delighted to teach it again.  Why not let me know if you would like to join me or if you would like more information.